You can find all types of accommodation in Nerja, there are thousands of places to stay of all standards and budgets. Some people like hotels, others prefer an apartment or villa. Some folk are on a budget and others have a few quid to spend. So.. with that in mind I´m trying here to list everything so everyone can find what they´re looking for.
Most hotels in the centre of Nerja are quite small, boutique type hotels with larger complex type hotels and apart/hotels on the outskirts of town.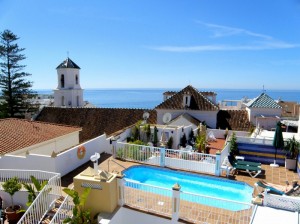 ---
For stays of 7 days or more we recommend Pete & Kathy who run holidaynerja.co.uk they offer a service to wedding guests where they will help you and your guests find accommodation together.
Click on the photo below to view a list of apart/ hotels (for short stays of up to 5/6 nts)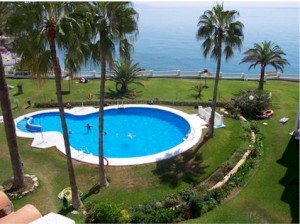 ---
Hostales in Spain are more like B+B´s or guest houses. They are not youth hostels. They offer excellent value for money and very comfortable accommodation but tend not to have the facilities that an hotel would have like, swimming pool, gym, parking etc.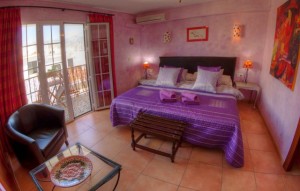 ---
The bride & groom often want something a bit special and the following page offers exactly that.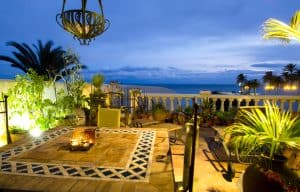 ---
If cheap n cheerful is what you´re looking for then you´re in the right place. These might be hotels, hostales or apartments but they all offer great value for money.